Management Team
The founders and co-CEOs of BigKnowledge® have a combined 45 years of experience in the development and application of advanced information technology solutions, ranging from the capture and use of geographically referenced data to information visualization. natural language processing, and ontology engineering.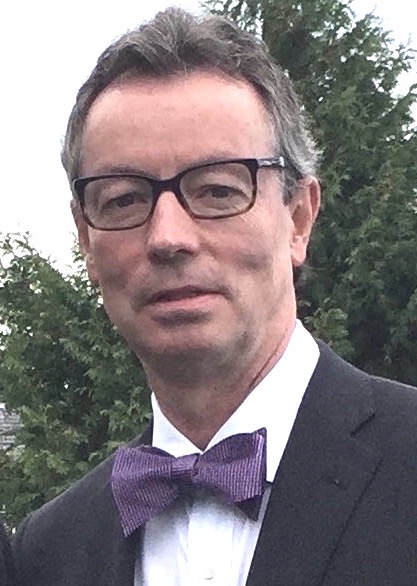 Dr. Sean C. Ahearn
Dr. Ahearn is a noted expert in remote sensing and geographic information systems and has extensive research, teaching, and management experience in related subjects, with emergency response and urban GIS, digital image analysis, spatio-temporal models, agent-based models, and ecological models among his chief interests. As Director of the Center for Advanced Research of Spatial Information (CARSI) at Hunter College – City University of New York, he managed a series of large photogrammetric, remote sensing, and GIS projects. Among these, he played a major role in managing the design, development and implementation of NYCMap, the digital base map for the City of New York. Dr. Ahearn also managed a series of GIS and remote sensing applications in response and mitigation to the events of Sep 11, 2001. From aerotriangulation to aerial photography, LiDAR campaigns, and GIS applications, Dr. Ahearn combines extensive project management experience with a keen sense for technical excellence and quality assurance. He was the lead principal investigator of the National Science Foundation grant from which BigKnowledge LLC was spun off. In recognition for his contribution to the theory and practice of remote sensing and GIS, Dr. Ahearn has received numerous awards, including a 2013 IBM Faculty Award. He previously served as President of the University Consortium for Geographic Information Science (UCGIS) and was a founding member of the National Geospatial Advisory Committee (NGAC), on appointment by the United States Secretary of Interior.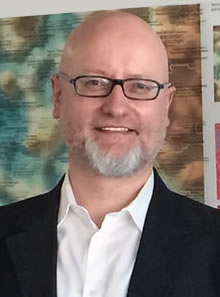 Dr. André Skupin
Dr. Skupin combines a classic cartographic education and 20+ years of experience with the GIS market in Europe and North America with long-standing interests in knowledge visualization, visual data mining, and spatio-temporal modeling. He has developed novel methods for analyzing human mobility, demographic change, and environmental sensor data in attribute space. Dr. Skupin also is an internationally recognized thought leader in knowledge visualization, where much of his research has addressed how knowledge artifacts can be analyzed by combining traditionally disparate approaches from natural language processing, artificial neural networks and cartography. As Founder and Co-Director of the Center for Information Convergence and Strategy (CICS) at San Diego State University and an Associate Director of the Center for Entrepreneurship and Innovation (CEI) at the University of Dubai, Dr. Skupin brings to BigKnowledge a strong interest in accelerated transition of technological innovation into diverse application areas, from biomedical knowledge management to financial analytics, demography, crime analysis, and environmental monitoring.